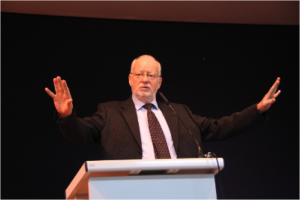 Recognised as an authority on a wide range of education subjects, particularly Steiner Waldorf Education, Christopher is a popular, dynamic and inspirational speaker that is respected across the world. He receives many invitations to lecture and gives numerous key-note presentations, public talks and lectures at conferences, universities and teacher education courses in the UK, Europe and globally.
If you'd like to know more about Christopher's upcoming events or would like to book him for a conference ot public talk– please don't hesitate to get in touch.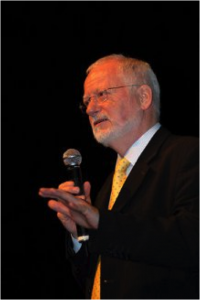 Past Conferences
Christopher has given keynote talks, presentations and lecture series in:
Australia: Adelaide (Flinders Uni), Brisbane, Canberra, Melbourne, Noosa, Sydney, Willunga (SA)
Austria: Krems, Salzburg, Vienna
Belgium: Antwerp, Brussels, (EU Parliament, British Council, Higher Institute for Family Science) Mechelen
Brazil:  Botucatu, Campinas University, Florianopolis, Port Allegre, Sao Paulo, Salvador
Croatia: Dubrovnic, Opatija, Rijeka, Split, Zagreb
Czech Republic, Prague
Estonia, Tallinn
Finland: Ekenas, Helsinki
France: Colmar, Avignon, Paris, Pau, Rennes, Strasbourg
Germany: Berlin (Humboldt University,Freie Universität Berlin, Berlin Philharmonie, Waldorf Schulle Mitte) Hannover, Köln, Munich
Hong Kong
Hungary: Budapest, Godollo, Gyöngös,Piliscsaba, Pilisszenlaslô, Solymâr, Vac, Veszprém
Iceland; Reykjavik, Sôlheimer
Ireland: Ballymoney, Ballytobin, Dublin, Ennis, Ennistymon, Galway, Killkenny, Tuamgraney (County Clare)
Italy: Bologna, Conegliano, Fiesole (EUI), Florence, Impruneta, Oriago di Mira, Palermo, Rimini, Rome
Latvia: Adazi, Riga
Lithuania:  Kaunas, Vilnius
Luxembourg
Malta: Valetta
Mexico City
Netherlands: Dreibergen-Zeist, Rotterdam, Utrecht
Norway: Bergen, Fyresdal, Hovseter (Oslo), Oslo, Tonsberg
Peru: Lima
Poland: Krakow, Warsaw
Portugal: Alhandra, Lisbon
Rumania: Timisoara
Russia: Moscow, Samara
South Africa: Cape Town, Johannesburg, Stellenbosch
Singapore
Slovenia: Ljubljana
Spain: Barcelona, Bellaterra, Bilbao ( University of the Basque Country) Lugo, Madrid, Pamplona (Universityt of Navarre), Toledo (Fundación SanPatricio) Santander, St.Cugat, Vic, Vitoria- Gasteiz.
Sweden: Jārna, Stockholm, Umeå
Switzerland: Caux, Dornach (Basel) Zurich, Geneva
Turkey: Ephesus
UK: Aberdeen, Brighton, Bristol, Bruton, Cambridge, Canterbury, Cardiff, Derby, East Grinstead, Edinburgh, Exeter, Forest Row (Sussex), Forres (Moray), Frome, Gloucester, Glasgow, Hereford, Hollywood (NI), Ilkeston, Kings Langley (Herts), London, Norwich, Nottingham, Oxford, Plymouth, Reading, Ringwood, Stourbridge, Totnes.
Ukraine: Kiev, Dnepropetrovsk
USA: Charlotte, Chestnut Ridge (NY), New York, Washington